This is a cheap Dean Vendetta I picked up from Ed Roman about five years ago. It plays surprizingly well and doesn't sound half bad for what it is.
I needed a project but money's tight so I decided to refinish this one. I rarely play it and it sits in the corner with the acoustics.
I used the state flag of Bavaria as the pattern. I still have distant relatives living there and I like the pattern so what the heck.
The hardware will be gold. No, I couldn't get the string ferrules out of the body without risking damage so I left them alone.
Here after layout and masking for four hours:
45 minutes after that: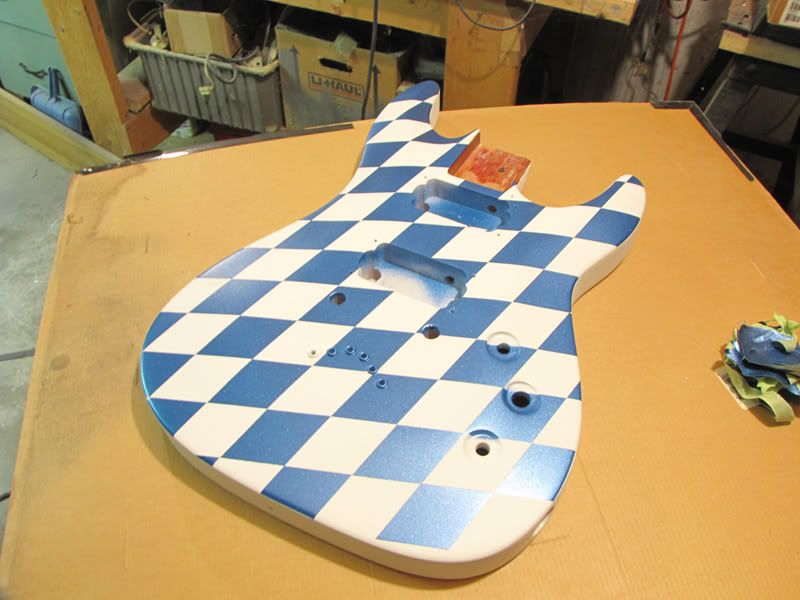 And here with the first four coats of lacquer before lightly sanding and adding another four coats: