finally!!! updated offset family shot - sorry i wanted to do it outside but it's raining...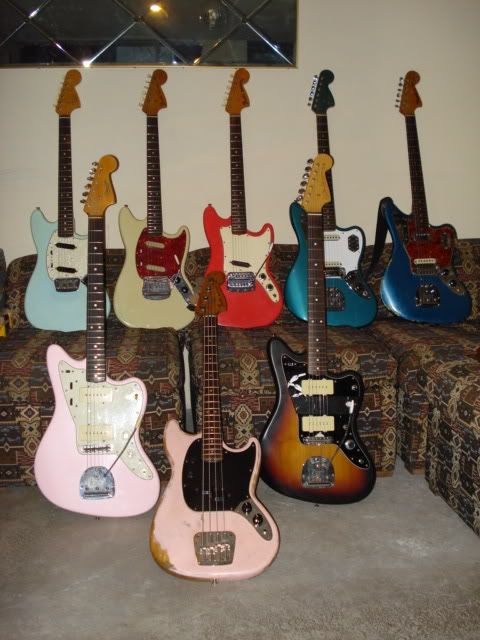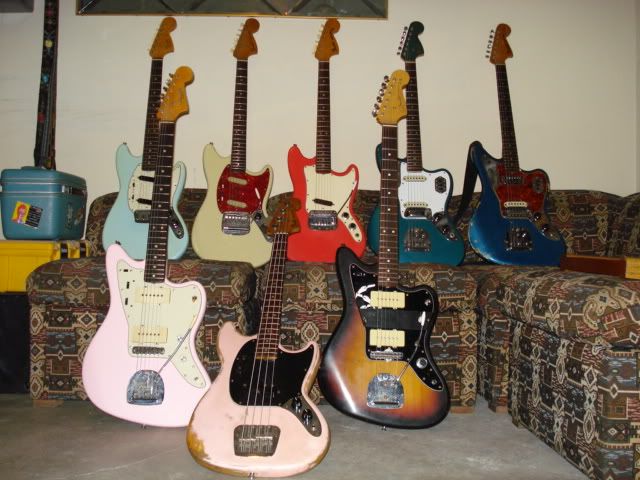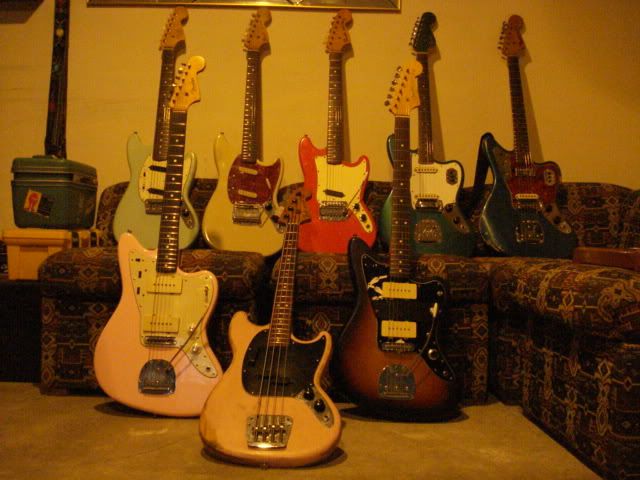 it's hard to get the '64 JM's (refin) pink to show as it is in real life. the sunburst JM is my '97 CIJ.
yes i need more trem jag trem arms!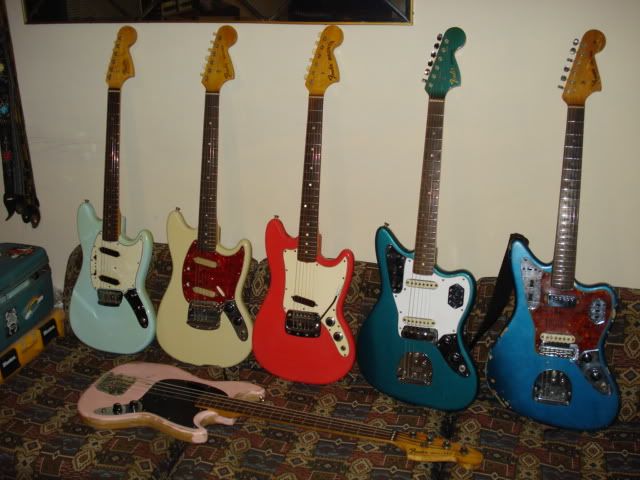 the shortscales...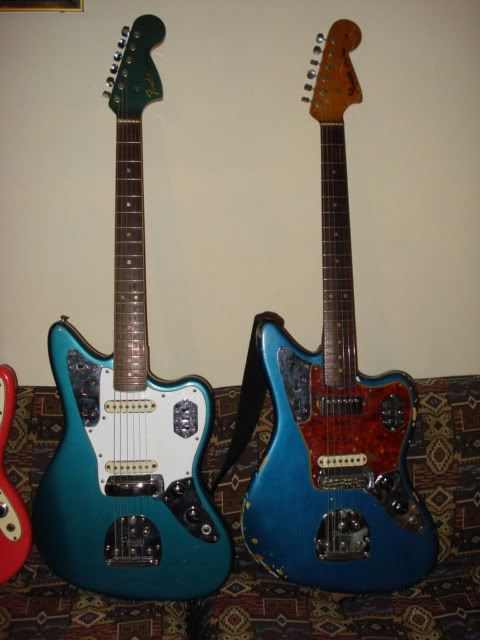 teh jagz: '66 D&B, '65 crackwhore JAGUAP (both refins)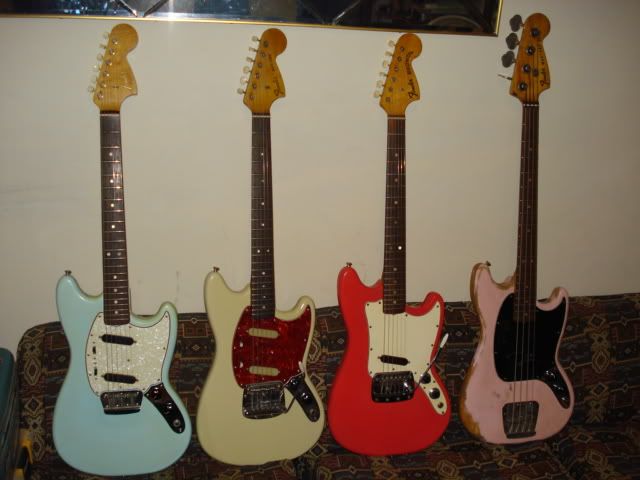 'stang family! '66 duo sonic, '67 mustang, '67 bronco, '78 mustang bass (all refin, though)
NOW... SHOW ME YOURS!
Pat.
ps: pics of my non-offsets will come another day...
it'd be cool to someday take a nice all-together family pic in the sun...