Here's mine at the present moment: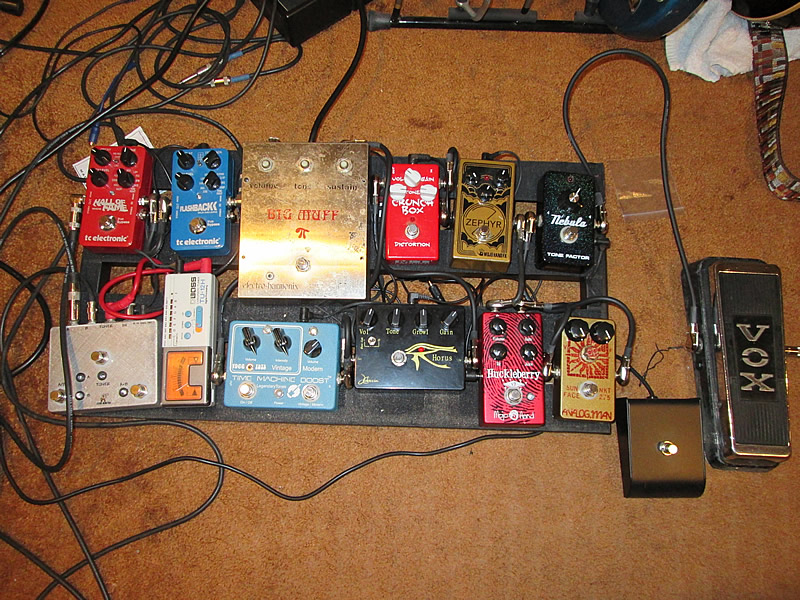 The signal flow is:
Vox wah > Nebula > Sunface > Huckleberry V2 > Zephyr > Cruncgbox > Horus OD > Time Machine Boost > Big Muff > A/B/Y box. There's a tuner mute button on the ABY box, which teh TU12 is plugged into.
The TC Hall of Fame and Flashback pedals are in the loop of my Bad Cat Unleash, and the big black switch is the channel switcher for the Unleash.