here she is. i liked this when i bought it, but the longer i looked at it the more i didn't like the color of the pickguard. it's kind of just not quite right...
yoink!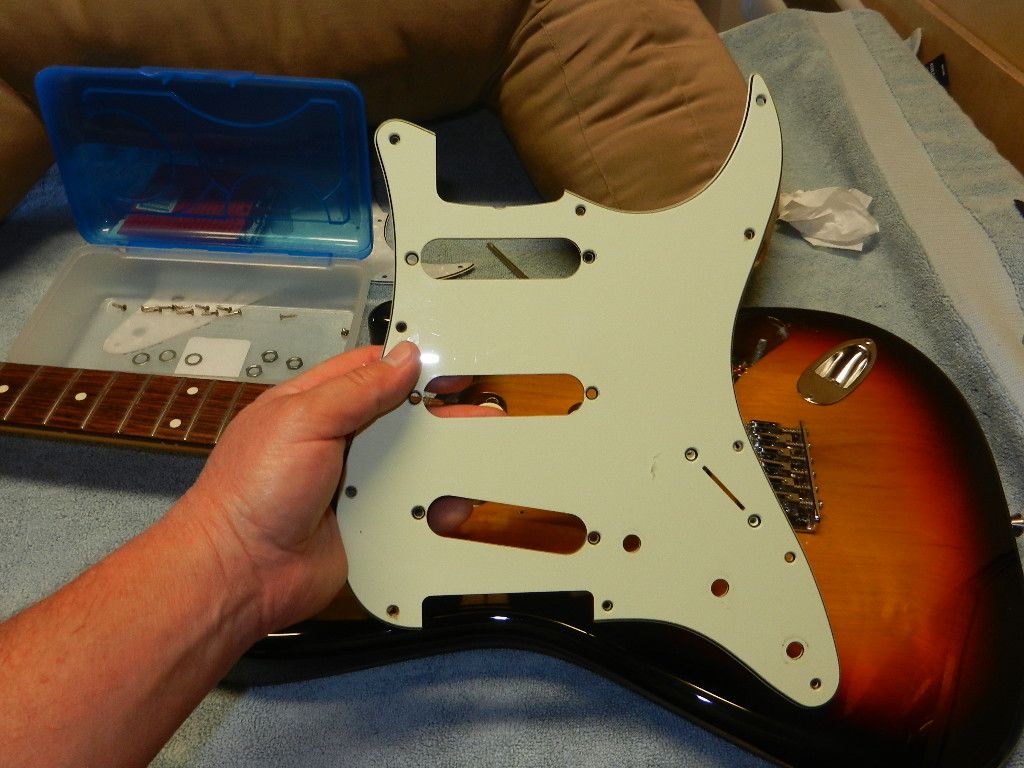 gut shot
Ouuu, Astron PIO - sexy....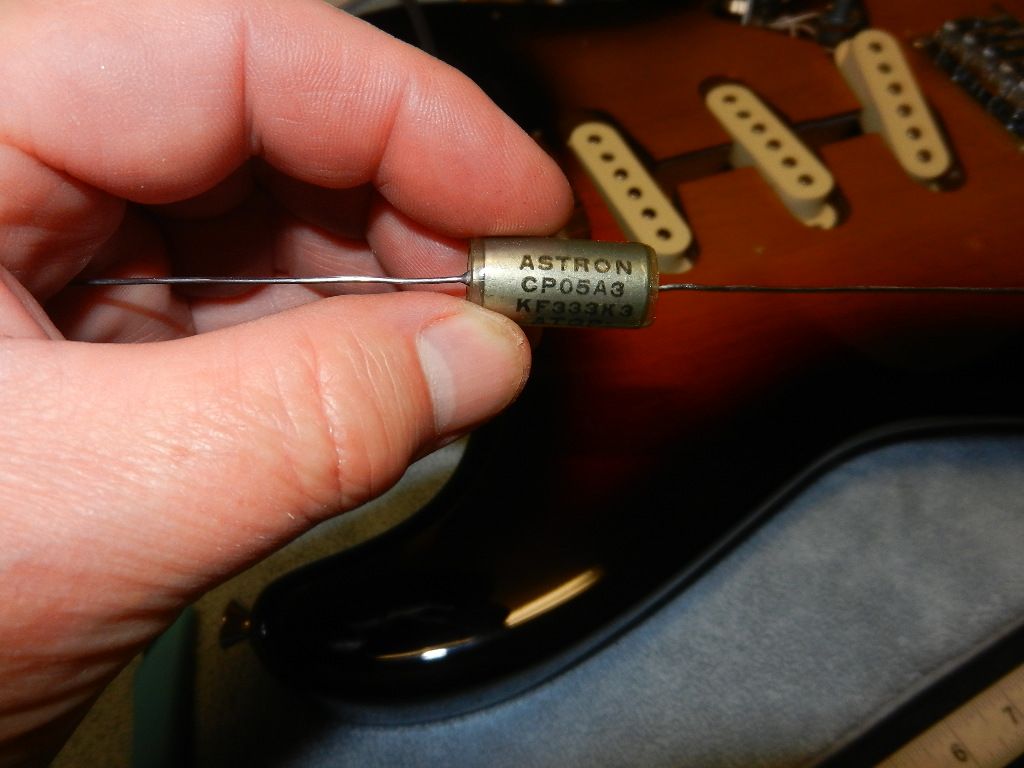 Going from .047 to .033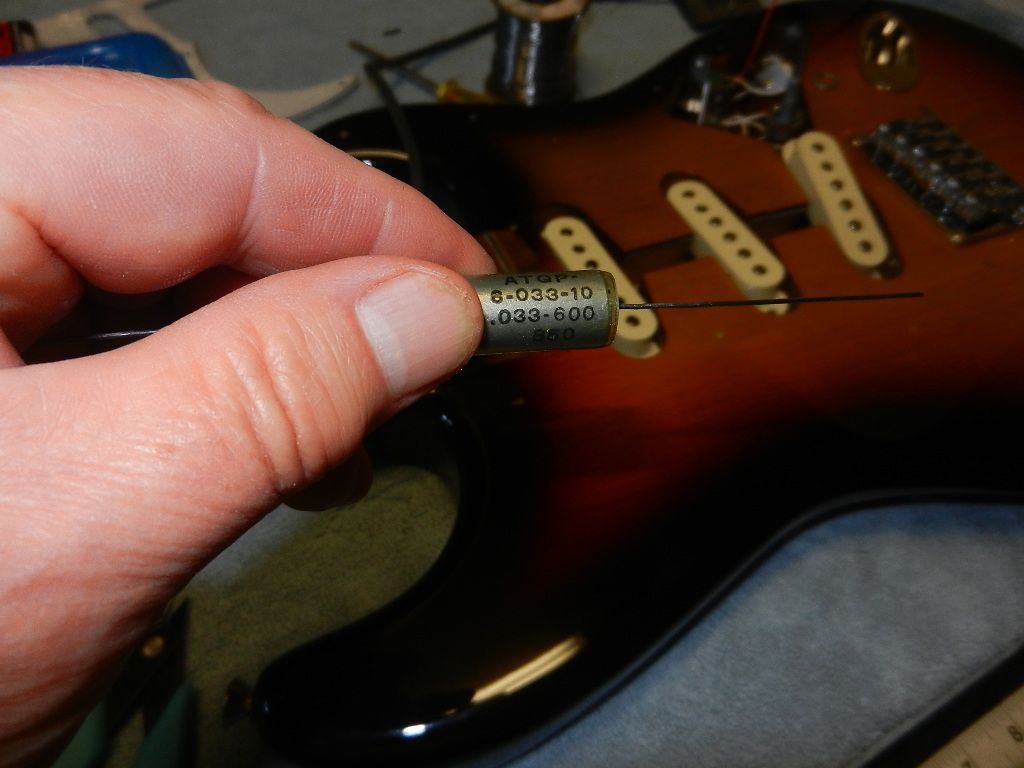 what was in there before? a radial metalized cap, how embarrassing... this must of cost all of about 20 cents....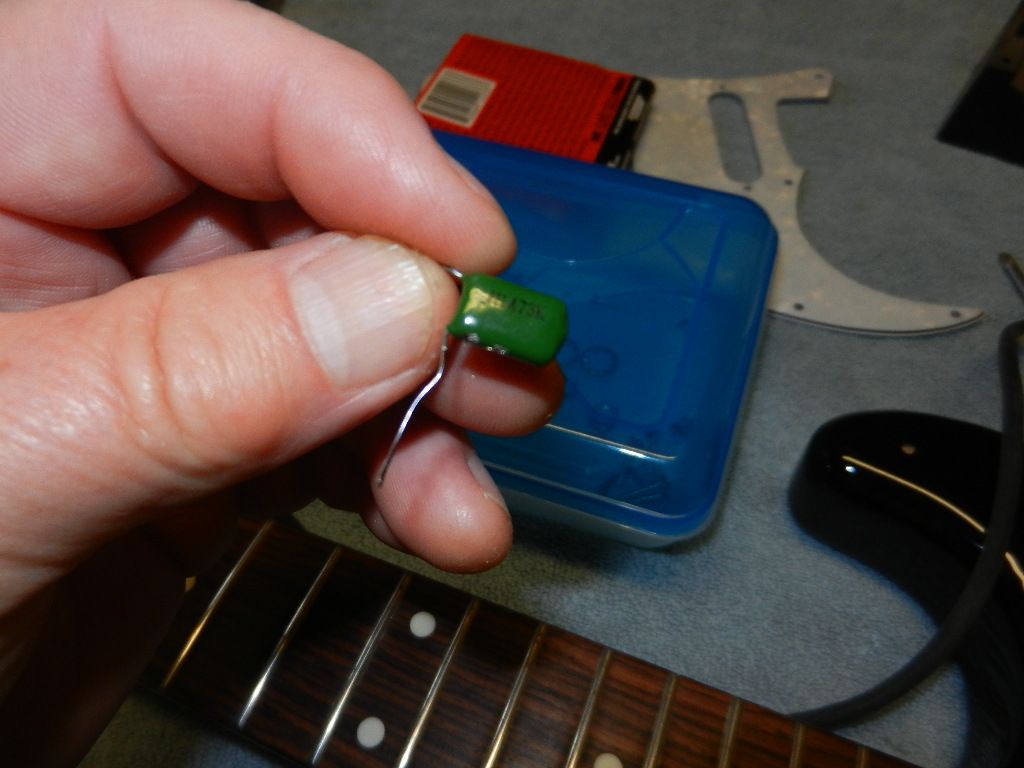 using the third hand to remove leads to the REALLY cheap MIJ jack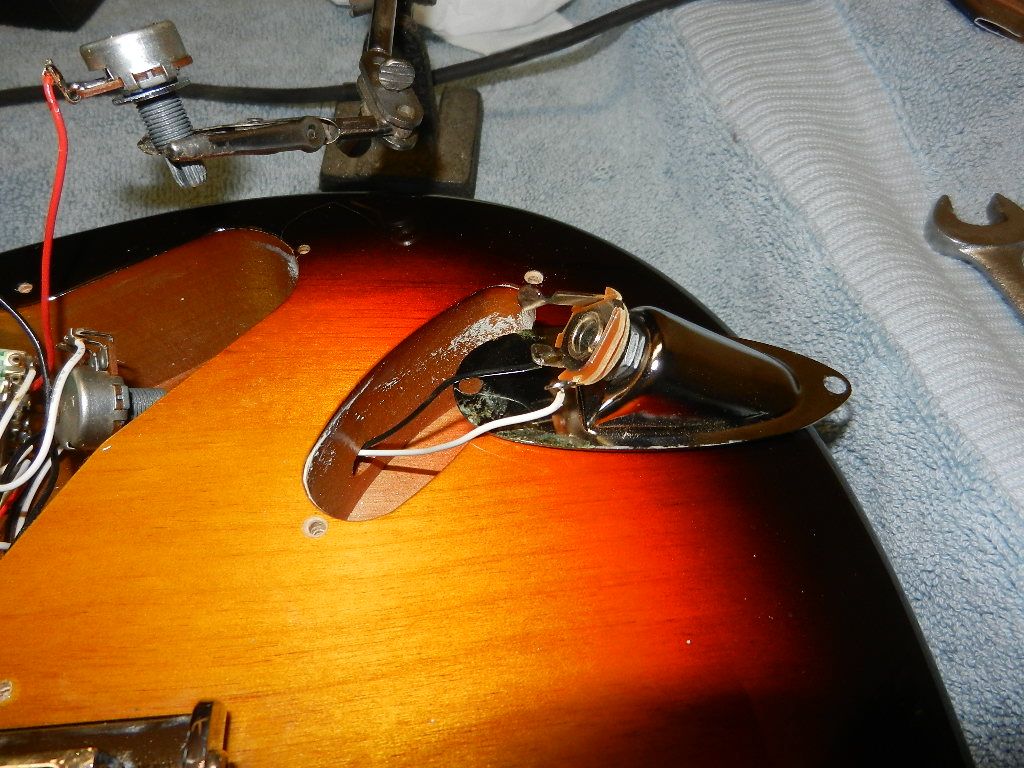 everything moved to the new pick guard, new cap soldered in place. hmmm still have to clip the extra lead....
switchcraft long barrel no switch installed, old jack in the trash with the old cap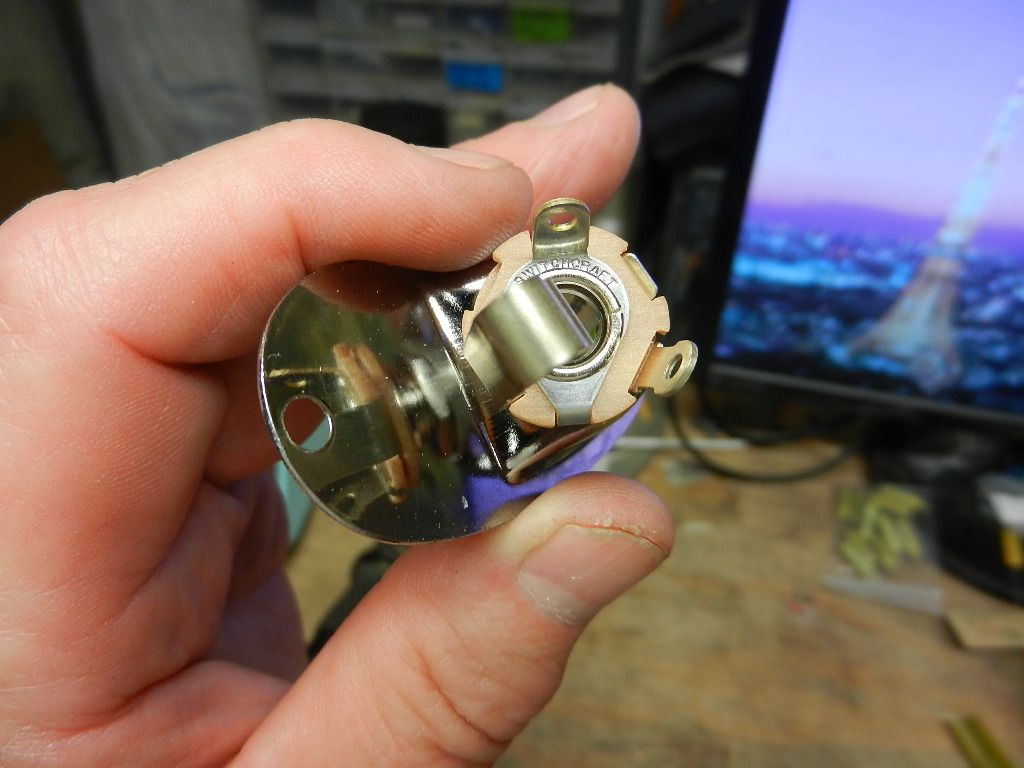 avast ye swabs, she be under FULL SAIL! (Spike obviously likes it
)
Just so you can do a quick back and forth between is and was
anyone want the used mint green mij pick guard with vintage screw hole positions? i'll make you a heck of a deal. I had to drill a hole in me olde guitar for the new pick guard. took a big breath, counted to ten, and did it. lol...
this was really my first foray into guitar mod 101. took my time and thought a lot before each step, taking pics and such so I had a bread crumb trail to follow. after changing everything including strings it took me about 7 hours with several breaks for snacks and such. oh, and I had tools, projects and crap everywhere and had to organize before starting. everything nice and neat now.... TG!
that was fun...