Hi there !
I'm new to this forum and wondered if anyone has ever tried to get the Elmore James guitar tone.
For those who have never heard of him, he is a well respected and loved singer and slide guitar player, recording from 1951 - 1963. Jimi Hendrix, for one, was a big fan.
Here he is, playing his Kay acoustic :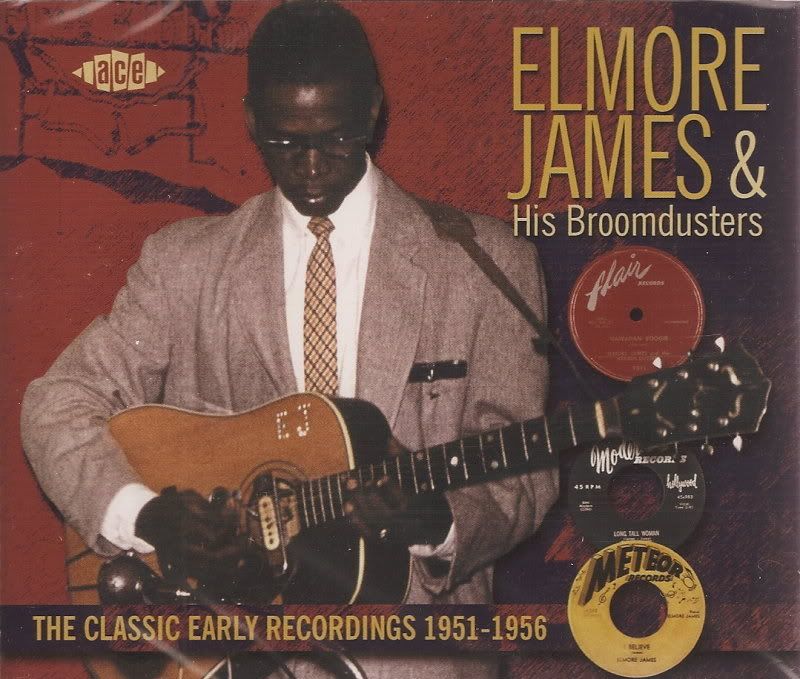 He gets an amazing sound out of that guitar and a valve amp.
I tried for years with electric guitars to get that sound he has on his records but never could get anywhere close.
With the advent of searching on the internet, I eventually was able to find guitar pickups that looked the same as the pickup's on Elmore's Kay acoustic. They are Dearmond pickups, sold seperately, to add to your acoustic guitar, to amplify it, way back from the 1940's onwards. Their sound is a good bit different from modern guitar pickups - and mostly coveted by jazz guitarists, and some blues and country players, seeking early electric guitar sound. They tend to sell for several hundred dollars regularly on ebay.
After 7 years searching ebay every day, i finally got one of these Kay acoustics, to go with the pickups i had already sourced :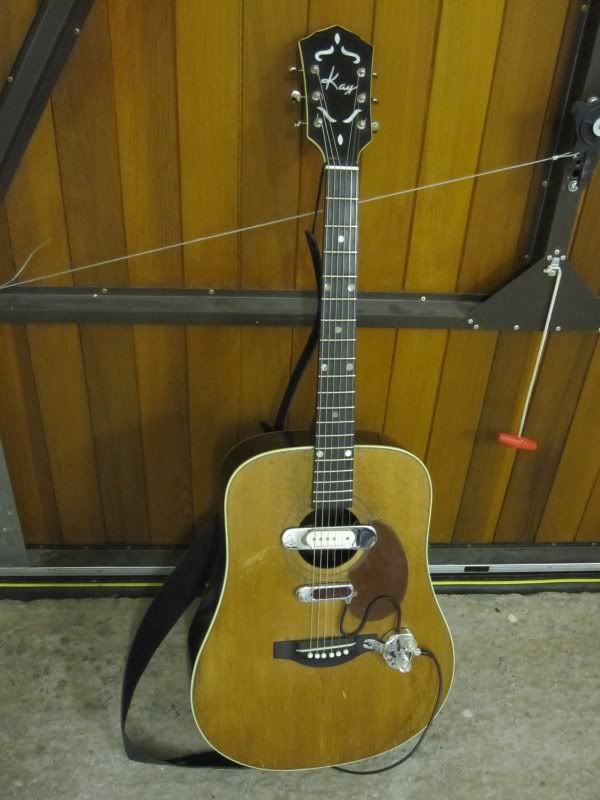 If anyone is interested, the soundhole Dearmond pickup, i think, is the model 210.
The other pickup, with the control box (with vol&tone pots and a tone switch) hanging down, is called the Rhythm Chief Model 1000.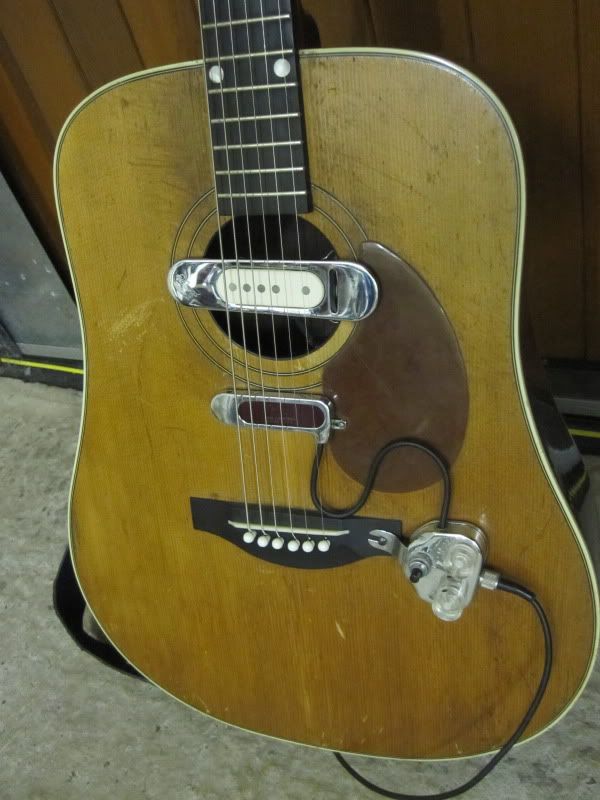 Upon setting these pickups up on this Kay acoustic, i found that the soundhole pickup sounds nothing like the elmore james sound on his recordings. This pickup is actually only on his guitar, in colour photographs taken of him in an October 1959 gig - and not on other photos before and after that date. Perhaps he was trying out that soundhole pickup on that gig ?
The Rhythm Chief pickup is present on almost every picture of Elmore with this Kay guitar.
Amazingly it has THE Elmore guitar tone, sustain, and crunch breakup characteristics, just like on his records.
The Rhythm chief pickup is the one to get if you want to get Elmore's sound.
I hope this info is useful to someone - as it took me years of trial and error to get to these findings - and i'd be happy if it saved others some time !