GUYS!
While I do technically own two vintage Orange heads (´73 OR120 & '71 pics only GRO100), I still haven't been able to pick 'em up yet. But my friends who got them for me will be bringing them by within the next two months, so then I'll finally be able to play those beasts, too!
...so there I was, just strolling thru the ole local ads, when i saw this weird black Orange combo ad "Orange tube amp" (in German, of course), I clicked on it and was expecting to see some new model, solid state stuff or tube-a-like, or whatever Orange makes in China these days.
But no. I instantly took a jump when i saw the bright orange back of the chassis, and tubes... marked as an OR |35 (yes, not 135). It rang a bell, I jumped to look for the old Tube Amp Book and found The Hustler.
There it was in the ads, looking pretty damn clean, 20 minutes train ride away from me. I'd seen that already 80 people had seen the ad, it was online since the afternoon of the day before... DAMN!
...I instantly wrote a message, I would take it... but still was daring enough to offer 100 Euro below the already spectacularily low price.
She answered that there were already people interested, that it would be picked up tomorrow (yesterday). DAMN!
I said, OK please lemme know if something happens, and offered 50 more from my previous lowball (50 below her price). She answered that that price had been offered to her too, and that someone was coming in the evening.
So I gave up, crap, I missed that deal.
This morning I get a message: The buyer wouldn't be able to pick it up this week, so I got dibs.
MAAAAAN!!!
I told 'er I'd get there right after work... and so I did... the day felt ETERNAL.
Took the train, got there in 20 mins. And there it was... The Hustler!
...well this thing might look small, and I thought it'd be no problem to haul it around in the train, but DAMN, this thing weights 30kg!!!
I ended up paying about the same as a new Tiny Terror head. The lady was almost crying, it had been her husband's, and she made me promise that I'd take good care of it. OF COURSE I WILL!
So there I was again, now with a 30kg rare as hell vintage Orange in my arms, in my winter coat, out in a grey cold day in the outskirts of Cologne.
...I had to stop every 50m to get some air, I was sweating like crazy. Made it to the train station, then switched trains, then a bus, and finally the last 50m by foot... and home. And so now, at almost 38 (in 3 days), I played an Orange for the 1st time in my life... and OOOOH I LOVE IT!!!
OK but here's some porn. More coming up soon - I don't wanna take it apart (or even LIFT IT again) in the next couple days! (my back hurts real bad, seriously!)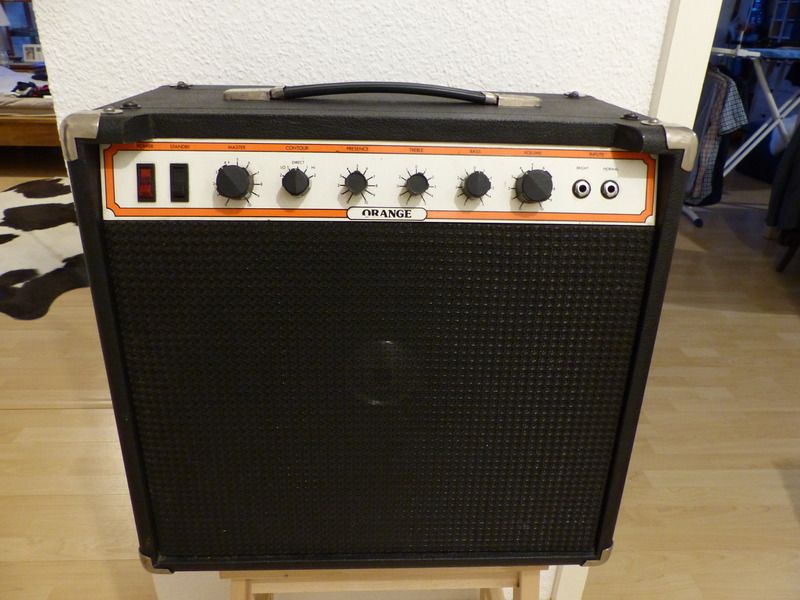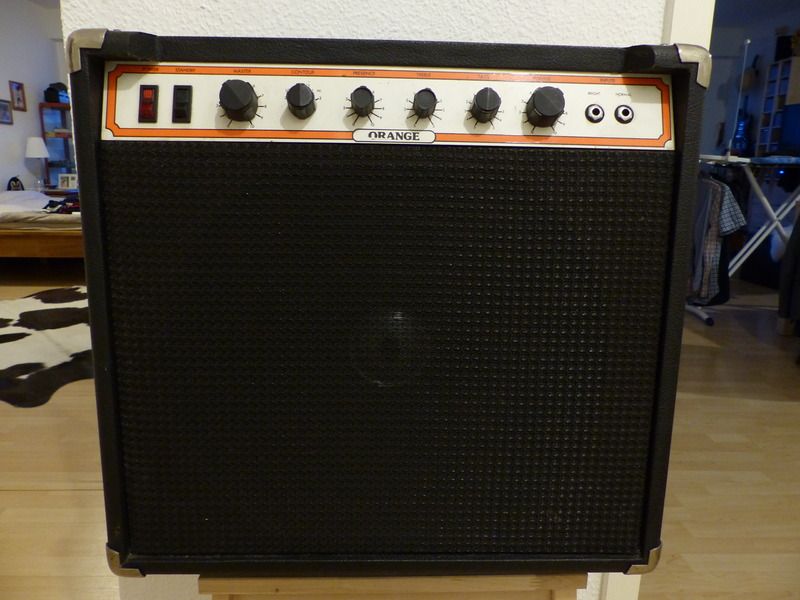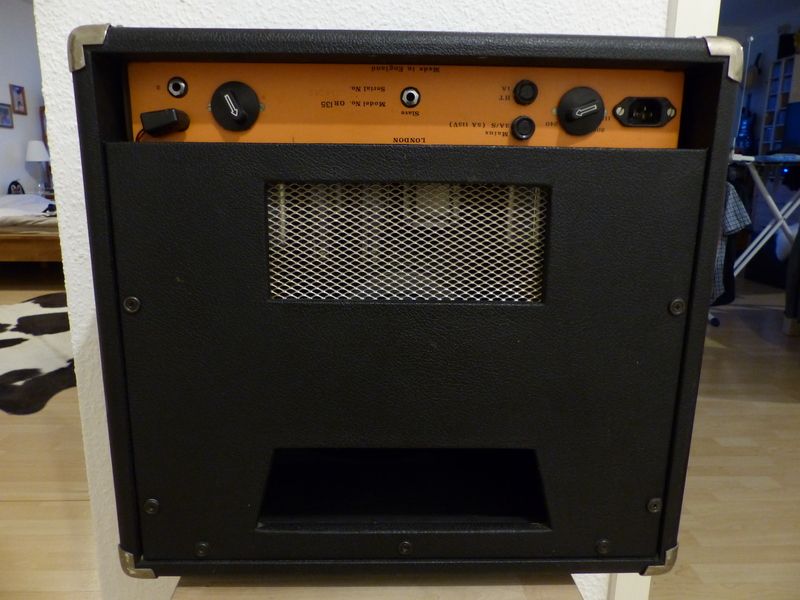 ...does anyone here have a spare "Hustler" logo?!
RAWK ON!
Pat.