Oh what a long strange trip it's been. Started with a layout and schematic from a guy that obviously made several mistakes and finally found a better, mistake free layout from ceriatone.
And on that layout it has diodes and a cap attached to the bottom of the rectifier socket. Why is this? It seems odd to rectify the juice going to a rectifier....
and why in the world would you need a 3000 volt capacitor for 290 volts???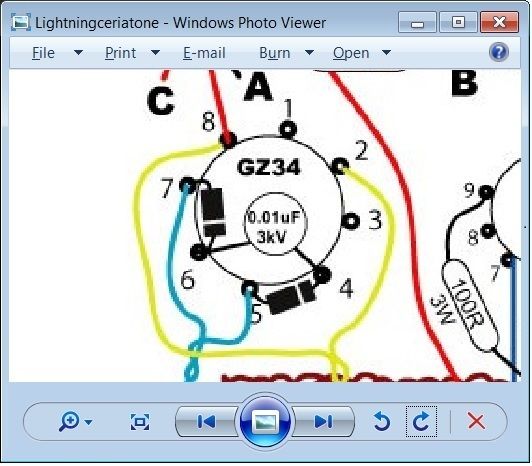 On a personal note I think I'm finally over this wretched rhinovirus from HELL as my brain actually started working again tonight for the first time in nine days. man I thought this one was going to kill me, no $#!+....