Hey there. I am trying to install a replacement PT in a DSL100. I cannot find a schematic or drawing that shows which wires go where. I have specs on the new transformer but without any info on the old one I am completely lost.
Any help would be much appreciated. Basically if someone could tell me the voltages on these wires or the specs for the original transformer than I'll be straight. Thank you in advance.
Here is a drawing based on what came out of the amp.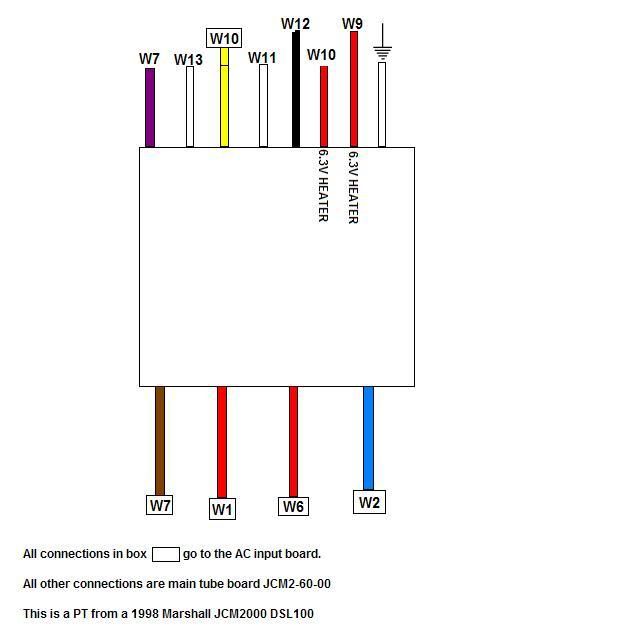 I believe this is the schematic that goes with the amp.
http://www.drtube.com/schematics/marsha ... -60-02.pdf