I'm having this issue with one of my 1966As in that it's heavy on the lows and not the lowest of lows but a bit up. I have two similar cabs except for the handles and they're not nearly as woofy. I replaced the backboard of it and the issue remained. I made it 1/3 open and it's even woofier still.
I'm thinking it could be something about the baffle of it. An 'A' or slant model as it may be, the baffle is technically a one piece jobbie. But a one piece w. bits of board screwed into its sides at 90*, for it to fit snuggly with the angled front of the cab, to make it look like a baby 1960A from the outside.
Not sure you can tell from this image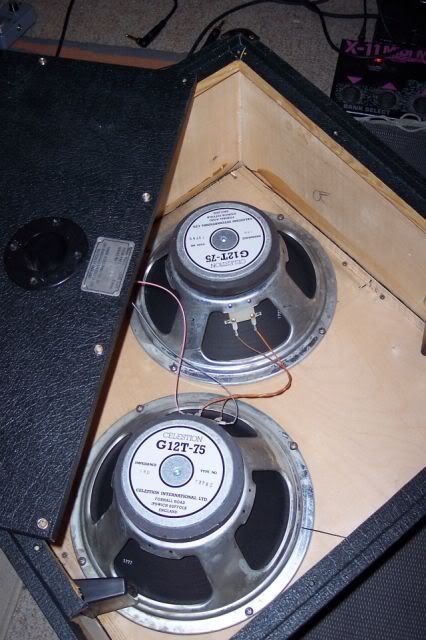 but looking closely top right and bottom left you'll actually see the plies of these 'book-end' boards fitted to the baffle. As such I could imagine the joints of those to be not quite so solid and I could also see the baffle letting some air through at these points.
Having said that I'm open to suggestions. The cab in question has the expected 1960 tube style handles and may not be quite so air tight there either, but running the cab as partially open back I can't see why that would make such a huge difference with not so much pressure build-up.
Cheers!