picked this up for $100 in non working condition at a guitar show a few months back. the only thing wrong with it was a bad power tube. its gigantic, and it weighs a ton. powered by 4x6550s, it gets extremely loud. i cant find anything at all about this company after hours of research.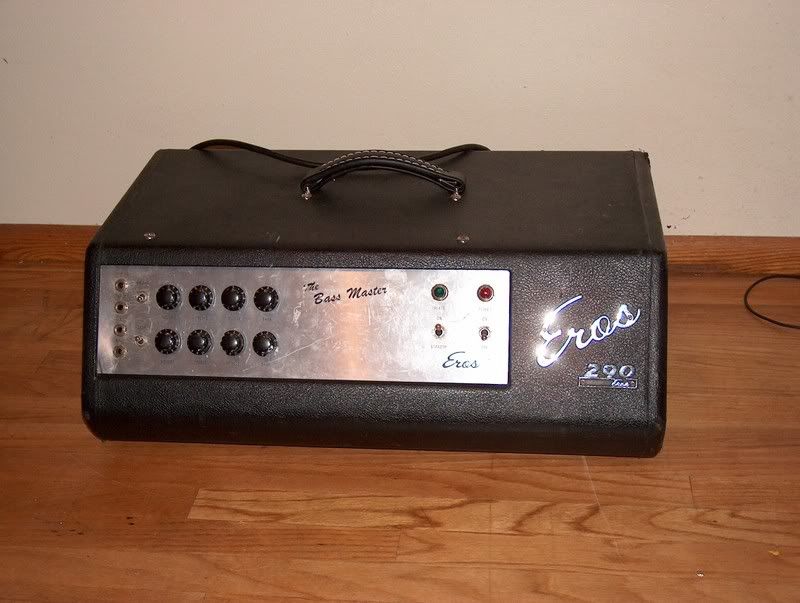 on the back it says "an EROS product by custom electronics and eng., waukesha, wisconsin"
its designed rather strangely, instead of having an open back, it has a fan mounted into the back panel that turns on when the amp is turned on. the preamp section is mounted to a seperate plate that mounts in the front of the cabinet. it appears to have 1 12ax7, one ef86, and one other tube which i believe to also be an ef86.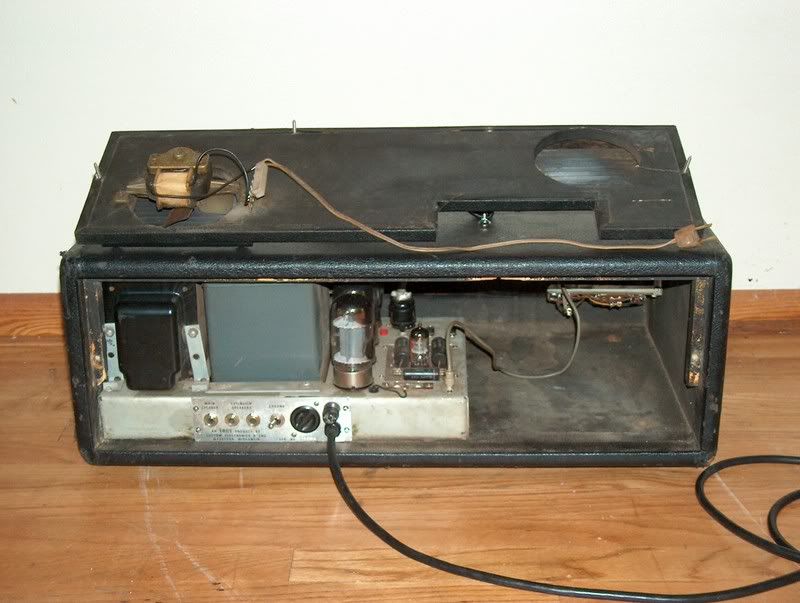 the power amp is rediculously heavy, mostly due to the enormous transformers. 4 6550s and one 6an8 mounted into a board. all of the transformers and the board say dynaco on them.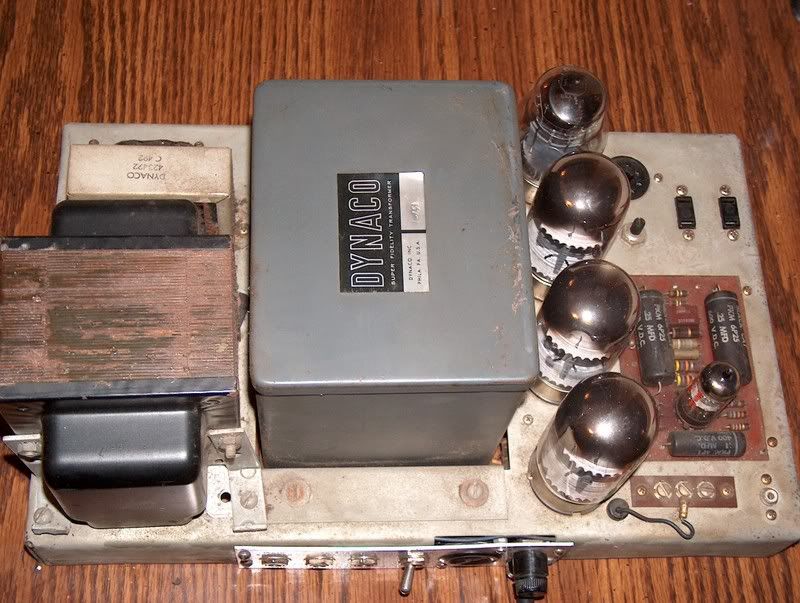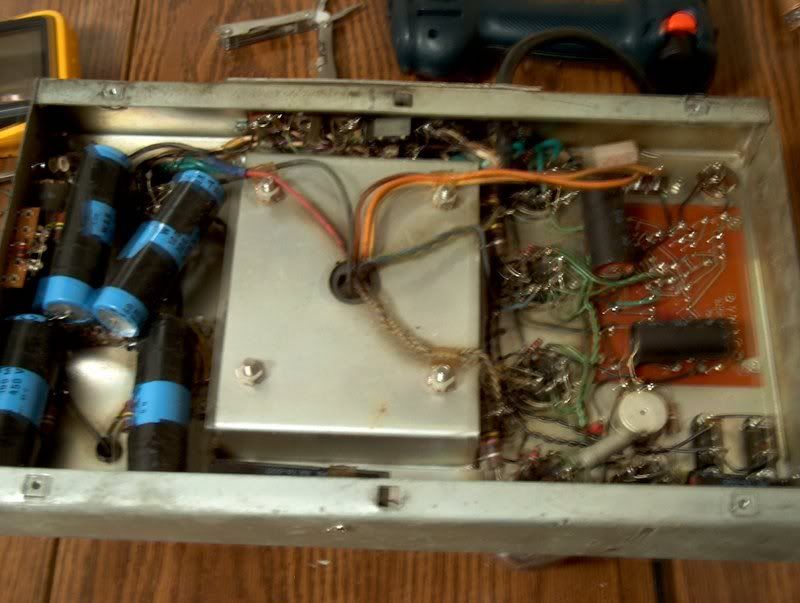 after reasearching dynaco for a while, this looks like it could be one of their kits, but i cant find anything about them making a kit like this, all i can find is stereo power amps and the like, and nothing that seems to put out this much power, although alot of their preamps look to have used ef86 tubes. this amp is really a mystery to me. is it something assembled from a dynaco kit, or just something made using dynaco components and design elements? anybody know anything about this?
sorry about the blurry pics.