Hi,
I've been looking for an amp that can drive a 3.5 Ohm load for my Leslie Model 16, and just picked one up on eBay fairly cheaply. However, the manufacturer is very obscure and has one of those names that's impossible to Google usefully, so I was wondering if anyone here might know anything about it. It's a 50W non master volume valve head, presumably from the 1970s to judge by the cheesy front-panel font. The amp was made by a company called Center Electronics, based in Rayleigh, Essex and is simply labelled 'Mk2 50'. I've never heard of Center Electronics, but it does have a serial number so presumably is a production model rather than a prototype or a one-off. The cabinet is solidly built and neatly covered in black Tolex and looks very conventional.
There are two inputs, labelled Hi and Lo. As well as the Volume dial there are Bass, Middle and Treble controls which run from 1 to 10. There's also a Presence control which is a six-position switch -- I've not seen that before. At the back there are two speaker outputs which can be set to 3.75, 7.5 or 15 Ohms. Power amp valves are two Tungsram EL34s, and there are two ECC83s visible also.
The guy I bought it from had got it in an auction as part of a mixed lot. It was being sold as a bass amp and came with a 1x18 cab which I didn't take, as I'm not a bass player and the Goodman speaker wasn't included.
Anyway, I tried it out today and really like it, though I suspect it could do with some work as there is a fair bit of hiss. With single coils it stays fairly clean most of the way up. With humbuckers it can sound pretty raw. It's bloody loud. Reminds me somewhat of my friend's old Sound City 50+, not that I've heard that for many years.
If I've managed Photobucket successfully, this is what it looks like (in crap lighting, sorry). I did record some of my cackhanded playing through it, will try to edit that and post a link later.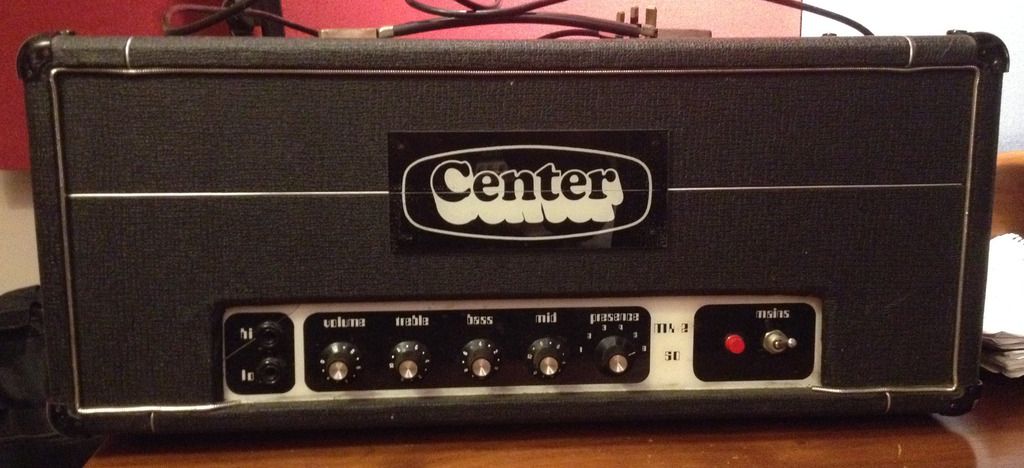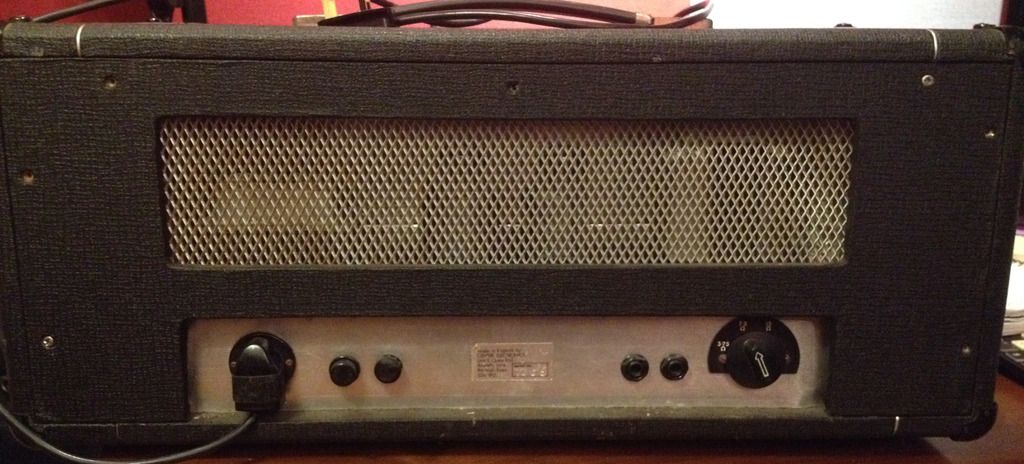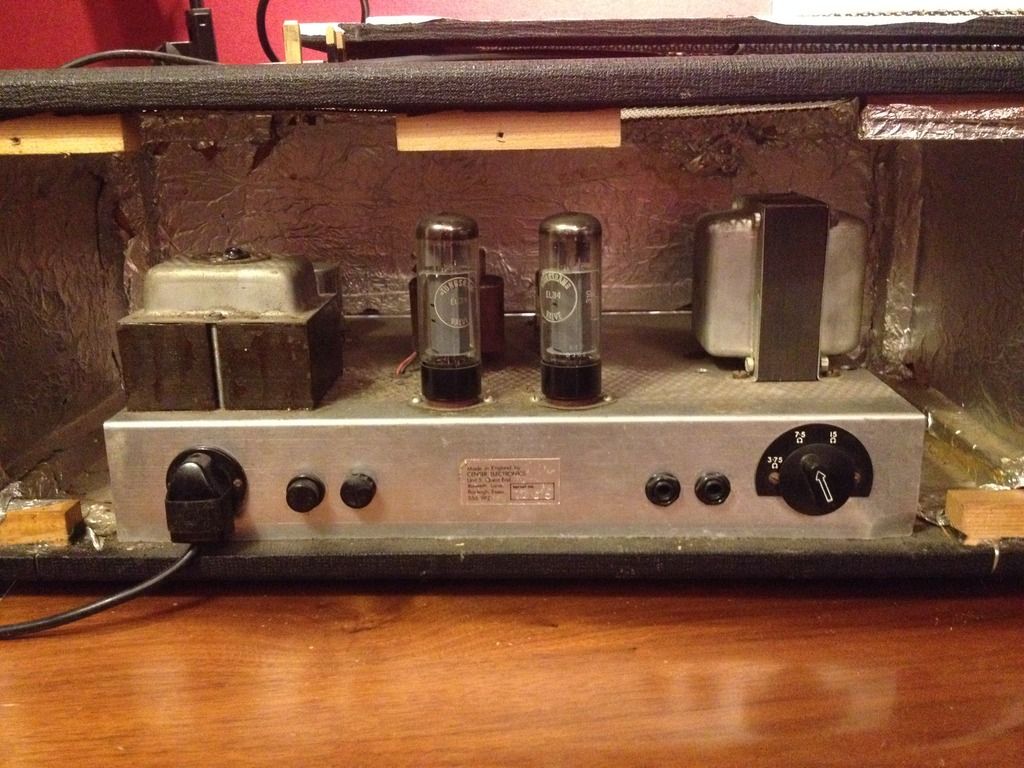 Anyone ever come across one of these before? I wonder if Center Electronics designed the circuit themselves, or if it's a copy of something else. I can't think of another amp with a stepped Presence control.
cheers
Sam