Wondering if anybody anywhere can help me out.
I'm in need of a couple of replacement WEM knobs.. missing front silver buttons, and (this is very hopeful) the VenuSound Manchester plate for one of the 2x12's..
It's an absolute beast of a rig.. (yes I know those cabs need a good clean.. they get used a lot)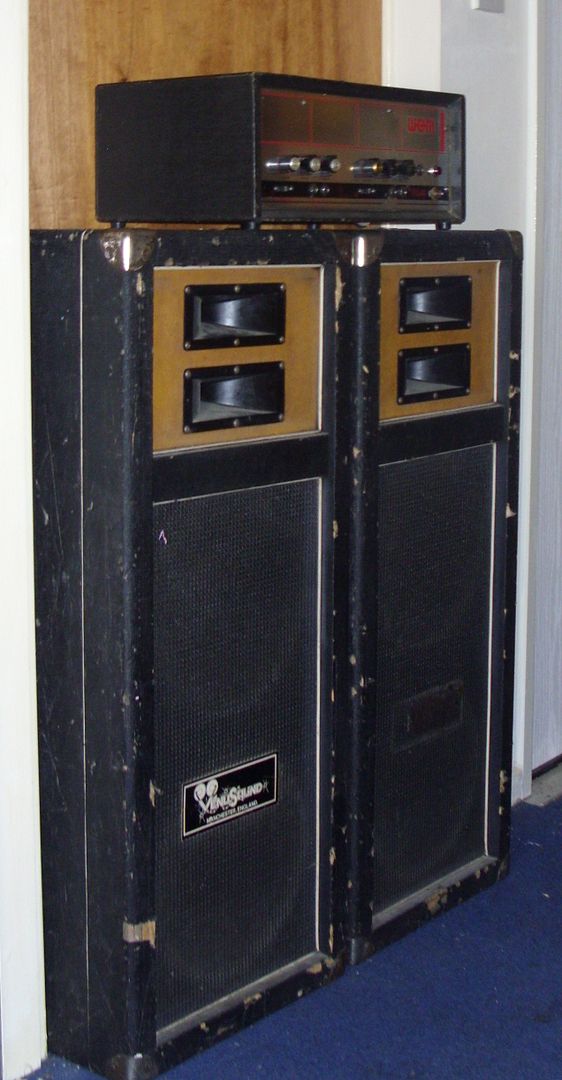 In the next week I will have for sale a late 80's vintage Mckenzie pro series 85 watt 12" .. it's in very good nick.. same one Marshall put in a few of their single 12 combos of the time.